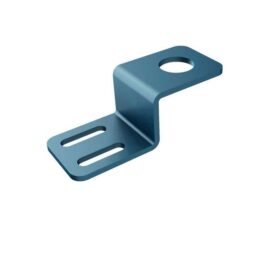 Z shape mounting plate with rounded corners, a hole located in one of the surfaces and two slots located in the opposite surface.
General plate, hole and slots dimensions, and also corners radius are configurable.
Material, thickness and surface finish are also configurable.
See available options in the product configuration form.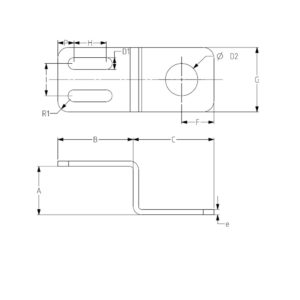 ALL DIMENSIONAL VALUES MUST BE INTRODUCED IN MILLIMETERS (mm)
Complete form fields in the order they appear (top to bottom, starting with "Material")